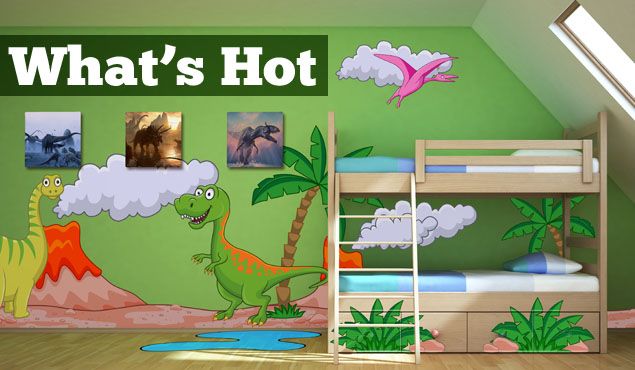 Wall stickers are hot stuff in the interior design world. Themes are kept fresh and can be changed fast to keep up with the changing face of fashion.
In these modern times there are hundreds of different types of wall stickers available. It's possible to find decals that match all manner of home styles and wall colours. They can give a home a trendy edge or can be used to complete a home interior concept with a unique pattern.
It's easy to change wall stickers quickly, so that no home owner needs to get stuck with a style that they are bored of or that is outdated. Wall decals provide a cost effective way to change décor fast. They are easy to apply and to remove. Usually made of vinyl and with a matte finish, they can look just as though they have been painted onto your wall.
When it comes to this year's trends, big designs are on top. Followers of fashion are using wall stickers to cover complete walls to bring nature indoors. Forests and falling leaves wall stickers are very popular. Banksy wall sticker designs are on the rise during this year of making a political statement - especially in student halls.
Offices and organised students are taking advantage of the blackboard wall planners and blackboard door planner stickers.
During this year of British pride, the Keep Calm and Carry On wall sticker collections are also striking a chord with many. For the kitchen, there are some very attractive graphics such as the Time for Tea collection which feature jam jars, teapots and teacups.
Wall stickers are changing the face of interior design, they're fast to apply and can be changed rapidly for a different look. Connect with us on Facebook, and we'll keep you updated with the latest in wall sticker trends.